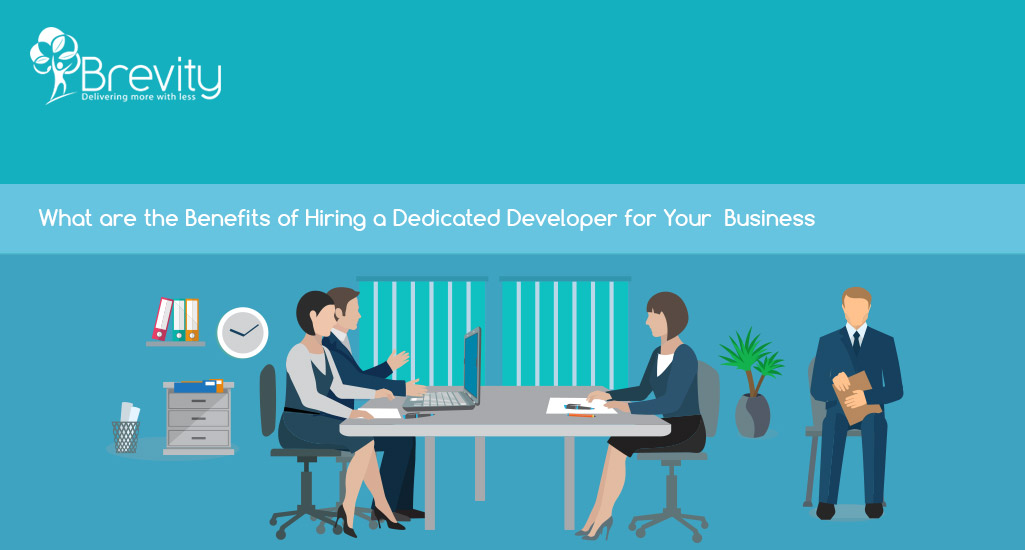 Introduction
In the software development arena, devoted teams of web development acquire an outstanding place in the top engagement models. This is the key pick for different organizations as well as businesses worldwide.
Whenever you hire a hire dedicated resource for your business, it's easy to use it to create anything from a mobile app to a website. The whole team works on one project with dedication.
Let's go through some benefits of hiring a .net developer or a dedicated developer for your business:
Better Project Outcomes
With the development of I.T. projects, you can have many domains and problems to deal with. Delays in the project execution may design or create problems. Distinct freelancers are disinclined to get involved and assume overall team accountability. However, with the remote developers, a team arrangement makes it clear from the start that is responsible to keep the project go smoothly.
You can hire a developer having a dedicated team, committed to making your project done from the beginning to the end. This aspect alone can increase your project outcomes several times.
Superior Turnaround Time
A better turnaround-time for the project delivery is amongst the objectives why the majority of companies favour to hire a website development team. They provide web development of the highest quality in the least time. Because of the ample resources, it becomes possible for the companies, which manage these services. In case, you have some important projects to complete, they will fulfil your demands and expectations.
Business-Oriented Approach
After getting worked with hundreds of sites earlier, across different business verticals, website and mobile programmers start understanding the restraints of a website development company. Together with that, they also follow a business-oriented path while coming to work. A well-accomplished web application development company in India accomplishes your work, in different stages, by keeping in the loop with every stage completion so that you can get tabs on the project.
If you hire a dedicated .net developer, you are assured that somebody is assigned especially for your project. Besides, the job doesn't get delayed and there is a whole group to support in case .net developer isn't accessible.
Strength and Endurance
In this model, a dedicated development team always wins. Whenever somebody has worked together with a group of minimum 2-3 freelancers, they inevitably get a situation where someone can't continue the work for other reasons. Real-life things can happen with anyone, in-house team, dedicated team, or freelancers.
The exemption is that with both the cases of an in-house team or a dedicated team, you just can't be left alone with a project half-done. You would always find somebody that would temporarily endure the procedure until its replacement is available.
Hire Dedicated Resource
Among the most experienced and dedicated developers that favour working on long-term projects in which they have a higher degree of accountability. Working in a dedicated team is mainly appealing to the developers. For any website development project, a devoted team model helps to put developers' greater knowledge of programming and design to use.
Conclusion
Professional developers favour working on new or exciting projects where their knowledge makes a difference. In case, you want to hire .net developer, such highly capable experts might avoid the project.