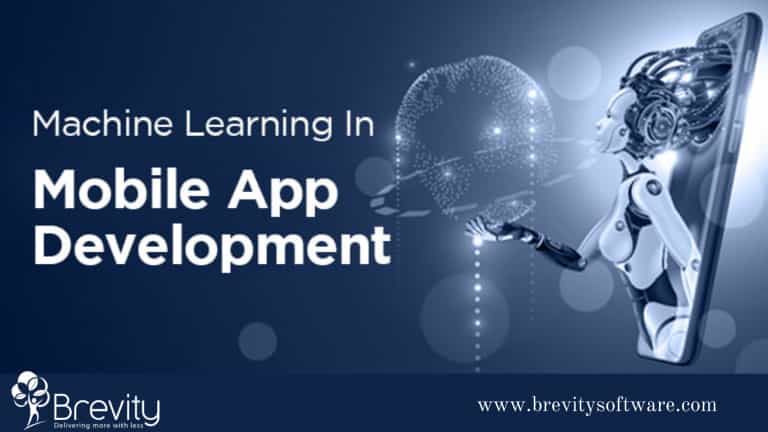 ML or Machine Learning apps are quickly entering our everyday lives because technology is advancing towards offering smart mobile-related solutions. Implanting mobile apps with ML, the encouraging segment of AI demonstrates many advantages of keeping businesses between clutter as well as significant profits.
A lot of companies are making investments heavily in Machine Learning for taking benefits of that. According to speculation, the worldwide ML market was estimated at $1.58B in the year 2017 as well as it is expected to touch $20.83B by 2024, increasing at 44.o6% of CAGR from 2017 to 2024.
ML and Mobile app development
In mobile app development, provides complete solutions for AI Mechanisms specially designed to offer a worldwide approach for solving different web problems. The algorithms depend on constant learning mechanisms so that an end-user may get a superior experience. ML helps the users in finding similar models, which applies to different mobile apps as well as it constantly depends on these models.
Despite all this, you can see a huge connection between real personalization as well as personalization, and also you just can't please your customers using an app, which doesn't have important features. Using Artificial Intelligence development, you may narrow down the gap for understanding user's activity as well as assist them in the downtime. This also assists to divert them as well as maintain the engagement. At a worldwide scale, the technology is making a platform user-friendly having improved versions of its characteristics. Mobile app development assists in maintaining the perfect user experience for Omnichannel.
Improving the Personalized Experiences
Machine learning helps digital units in continuing the learning procedure. Its algorithms are tending to analyze the information accessible from different social media actions. When a customer begins accessing an app, say that when he starts searching, the recommendations and ratings come one by one.
OffersWell-OrganizedSearch Experiences for the Applications
As the data-driven world is evolving constantly at a higher speed, efficient search has become very important in providing a superior user experience. Today, whenever the users search different queries online, they anticipate the results to get closer to the search objectives. Machine learning apps can accomplish this quickly and seamlessly.
Active ConnectionsUsingCustomers
This can also assist you in managing customers depending on their favourites like machine learning analysis as well as categorizing accessible information. You can offer the most approachable and relevant content for conveying the real impression of the application. If you hire a mobile app Development Company, it exceptionally appliesthe resources to power the scenarios behind it.
Balanced and Advanced Search
ML in the mobile app development services can assist you in optimizing and balancing the in-app search. This also controls the delivery time as well as improves related outcomes. Usually, the customer will gettime-consuming or boring apps on the "don't revisit" listing, however, with ML in the application, you may offer them a real experience. This also accesses information like searches, customer's history, or other activities. This may also assistin analyzing information about ranking customer's behaviour as well as rank them for delivering the finest matching results.
Supports Applications Having Auto-Recognition
Using neural networks, the apps having machine learning incorporation, recognizing different faces, as well as detecting various words to introduce translation. It will significantly help in making the experience smooth and lesser time-consuming for the end-users.
SupportsApplications Using Advanced Data Mining
The transaction of Big Data is uninhibited and multi-fold. Though, to process an enormous amount of raw data, serious efforts are needed to categorize and analyze the information. ML can be organized to process different profiles and therefore assist to make well-aligned tactics for the applications supported using robust data. Having all the good features, you can adapt to world-class applications indifferent industries.
Quick & Secured Authentication Process
Through leveraging the advantages of ML with mobile app development, the businesses can offer a secured system for consumers and allow them to support the identification as well as authentication procedures. It is especially useful for e-commerce applications. The app is extensively used by mobile application companies for logging into their websites and apps. ML assists in addingsafety to the applications, therefore ML techniques are an ideal option amongst the users.
Consumer Behavior Assessment
With the increase in AI development, app development companies and marketers have become more and more anxious about consumer choices and preferences. Depending on the accessibility of various data types, the behavioural variation could be used to provide a superior experience. The items include Age Factor, Geographical Locations, Customer Gender, Search Requests, and Intensity or Frequency of the Application Usage. Incorporation with machine learning could help you make a distinctive dimension for every person that can suggestively increase customer engagement.
ML has allowed applications to secure and streamline the audiovisual data. Using voice recognition, the users can validate themselves using biometric, fingerprint, or face recognition. Some apps have started using the characteristics of ML for their security. It permits users to do selfie-style face authentication. Machine learning also works in the main banking and finance sectors. This helps in tracking user's transaction account, social media activities, etc. All these help in collectively regulate credit ratings of a user as well as give access to different features like Image Recognition, Business Expertise, Logistics Optimization, and Product Tagging Automation.
How Developers Can Benefit from the Machine Learning?
The developers can search as well as use the unmatched capabilities of ML:
Projecting Analysis:Developers may load data to do market analysis as well as instinctive business predictions.
Applications' Safety: Developers can execute ML for increasing the safety of the applications. It could be implemented in actuality if there are constant changes in the inputs. ML is efficient in preventing spammers as well as secured applications from threats without clear programming instructions. Some key applications of the ML include Netflix, Oval Money, Google Maps, Tinder, and Snapchat.
Final Thoughts
Machine Learning has empowered mobile applications and websites as well as attracted a lot of users. Mobile app development companies depend on it as it provides sophisticated research techniques, secured authentication, as well as protection against all frauds.