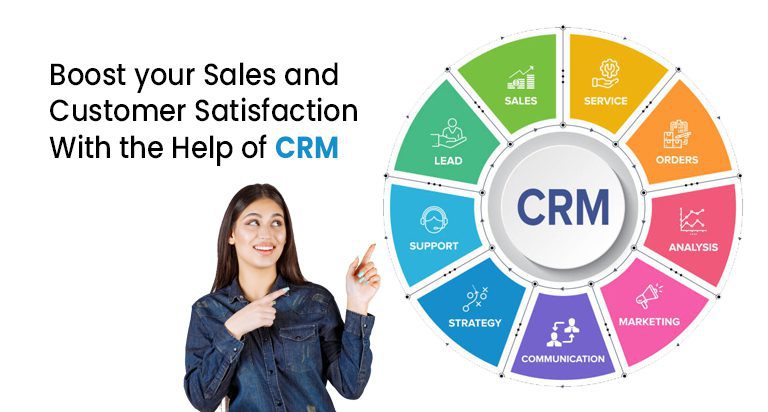 Sales and customer satisfaction with the help of Customer Relationship Management (CRM) is an essential aspect of any successful business. CRM solutions help businesses effectively manage customer interactions, automate tasks, and boost productivity.
Customer relationship management, or CRM, is a tactic employed by corporations to control interactions with clients and raise client satisfaction. It entails leveraging technology to streamline and automate business operations including marketing, sales, and customer support.
CRM systems can help businesses improve sales performance by providing valuable insights into customer behavior and preferences. This enables businesses to tailor their marketing efforts to the needs of their customers and boost customer satisfaction levels. CRM solutions can also help businesses provide a more personalized customer experience, which is essential for building strong customer relationships and increasing customer loyalty. By utilizing CRM, businesses can optimize all aspects of their sales and marketing strategies and ultimately boost their bottom line.
Stages of Sales Cycle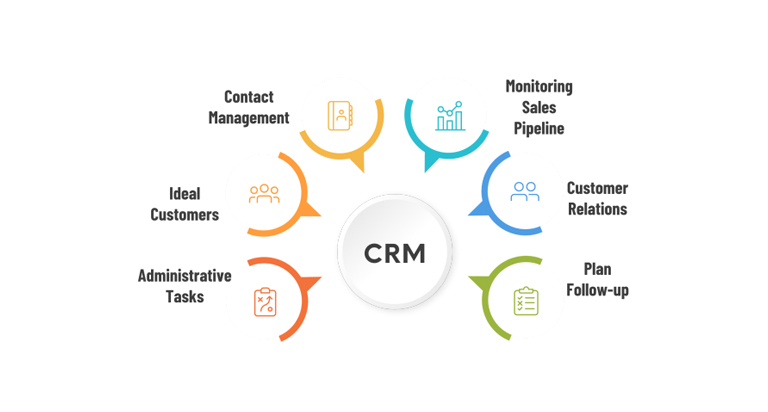 Contact manager
A contact manager is a piece of software that allows users to conveniently save and access contact details including names, addresses, and phone numbers. They are contact-centric databases that offer an entirely integrated method for monitoring all information and communication activities associated with contacts.
Monitoring Sales Pipeline
A Monitoring Sales Pipeline refers to each step a sales representative takes to complete a deal from beginning to end in your sales process. On the other side, a sales funnel consists of the steps that leads go through in the purchasing process before becoming clients.
Customer relations
Customer relations refers to the techniques, plans, and procedures a business uses to develop and sustain relationships with its clients. Every client interaction matters, so it's critical for businesses to constantly deliver on their promises.
Administrative tasks
The variety of Administrative tasks is extremely extensive. In actuality, the response to the question "What are administrative duties?" will probably vary depending on the position. For instance, the responsibilities listed on the resumes of secretaries and administrative assistants will be comparable to yet slightly different from those included on the resume of an office assistant.
However, administrative responsibilities and tasks mostly concern keeping an office in order. These tasks will vary depending on the sector and size of each organization. These responsibilities are typically related to sustaining an office and involve managing phones, emails, and calendars, internal communications, producing reports, keeping up with office supplies and equipment, and doing some human resources duties.
Ideal customer
An Ideal customer is someone who raves about your goods or services to their friends and acquaintances. This word-of-mouth advertising is a powerful asset for companies. When someone they trust suggests a new good or service, people are frequently more eager to give it a try.
Customer satisfaction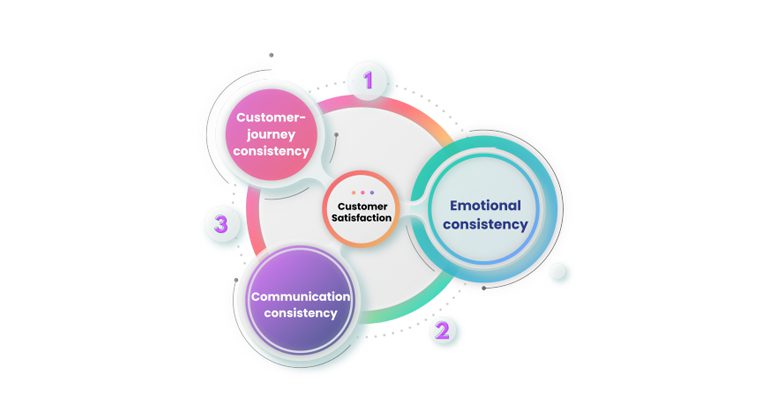 Customer-journey consistency
The fundamental tenet of a consistent customer experience is that every time a customer interacts with a business, they are aware of what to expect across all channels and contact points.
Emotional consistency
One of the key factors influencing satisfaction and loyalty is trust. The study discovered that customers' feelings of great customer experiences included a sense of trust. One of your staff members might, for instance, completely amaze a customer, going above and beyond their expectations.
Communication consistency
What exactly does it mean to communicate consistently? It entails adopting an entirely integrated strategy both directly and indirectly throughout the firm. Direct communication is the exchange of verbal and nonverbal signals between two or more people.
Overall, CRM is a powerful tool that can help businesses increase their sales and customer satisfaction levels. By investing in an effective CRM system, businesses can gain a competitive edge in today's competitive market and build long-lasting relationships with their customers.
Well, that's If you need help on the CRM part then contact me now. Thank you for reading, give it a clap or buy me a coffee!
Feel free to get in touch with us.