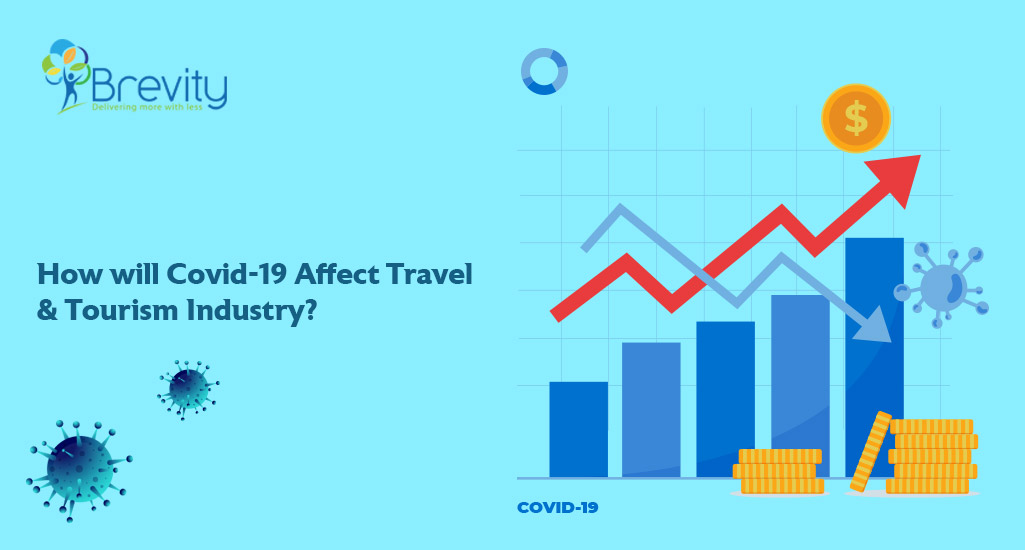 Introduction
Because of Covid-19, the airline industry would face a loss of $61 billion in cash reserves in this year's second quarter. As per the analysis, there would be a drop of 38% in travellers around the world and like other sectors, the tourism &Travel industry will also suffer.
Tourists would never stop travelling under any circumstances. They must be waiting for the Coronavirus to go so that they can just come out and breathe in the fresh air. Still, after the Covid-19, you will have many changes in how people would travel.
Impacts of COVID-19 on Travel Industry
Let's take a quick look at the impacts of the COVID-19 travel industry:
Employments in Danger
The Tourism &Travel industry consists of 10% of the total GDP as well as offers over 50 million jobs. So, it will a drop of 12 to 14% in this industry and all the related people will affect. Asia would be the biggest affected continent globally. It would take about 10 months to recover from this position. The value chain of tourism across travel agents, hotels, destinations, tour operations, family entertainment locations, and air, restaurants, as well as sea &land transportation, will collapse.
Change in Transportation Style
For a minimum of one year, people will only travel within their country as they would have fear of going into some other countries. People will be afraid of travelling in flight and Cruises, ultimately they will need to lessen the packages for attracting customers. The Airline Industry will need to link with travel apps and B2b travel portal to recover their losses. People would prefer to travel in their vehicles or use cars.
Hygiene & Sanitation Will Become Top Priority
People won't travel to crowded places and hygiene and sanitation will be their top priority. Although they travel in flight, they will sanitize the seats, wash hands frequently, avoid touching anywhere, and meet people by keeping some distance. They would travel to places that are less travelled and clean. Hotels will get checked twice before check-in as there would be fear for viruses all around.
SelectiveTravel Destinations
People will become very selective in choosing their travel destinations. The majority of people would love to travel anywhere where they would be near to Mother Nature. People will choose places where not many travellers would come. The businessmen will get it hard to have packages although the airfares would be lower.
Preference to the Long Drives
Now, people will start going for long rides during the weekend, rather than planning for long vacations. Spending time with family members organizing a picnic in the suburbs will be preferred. People will go for camping or bonfires for one night. Everybody will need to think about short plans rather than long plans.
Conclusion
Coronavirus has thrashed the world's Tourism &Travel industry, with massive stages. Websites like tickitbookit online travel portal can help you book your desired tour in the post-COVID-19 time. For instance, booking from a travel portal being required to drop the reservations in Asian nations. The travel industry is facing a remarkable connection of danger made of all-inclusive wellbeing attention. The lack of airplane due to Boeing 737 Maxemergency, the social demeaning of movement, misused or bogus media assaults, area charges, atmosphere disasters, bankruptcies of carriers and administrators, and financial log and political shakiness in the huge markets that indicates smallest a worldwide contraction for travel industry sooner or later.