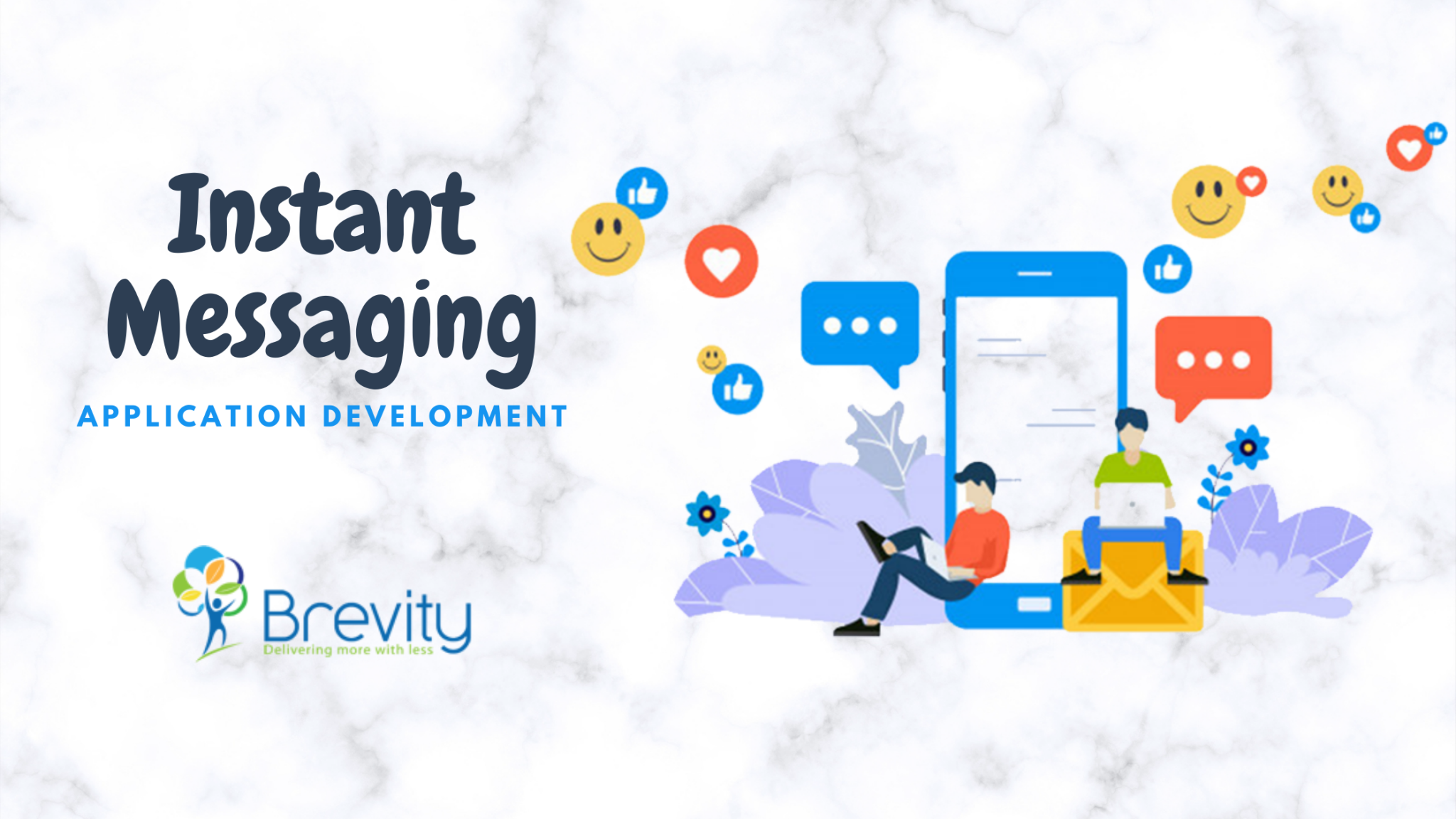 Different instant messaging applications have become the keystone of communication in the pandemic of COVID-19. Messaging apps have quickly become an independent way of communication with relatives and colleagues. Starting from video calls, text messaging, messaging apps, and file sharing & collaboration are providing different ways of staying connected with the people that are quarantined or need to avoid meetings.
Whether it is business or personal, messaging apps could revolutionize the way how we live in a new normal. They could be the finest productivity tool of enhancing teamwork, making conversations, as well as grow interactivity. Instead, messaging apps take people closer together throughout the troubled times.
Messaging apps assist in providing a meaningful discussion between the users in a digital world, helping convenience and connectivity. It's the latest and safe method.
Emerging technologies like Machine Learning, Artificial Intelligence, and bots will connect the gap between bots, messaging apps, as well as voice-based agents. The new conversation lines will assist users in taking the leap as well as change the relationships, which B2C marketers are having with the customers.
Recognize Your Platform
Are you ready to use instant message application development? If yes then before you start the mobile app development lifecycle, it is important to recognize the platform. Do you want to use iOS app development or Android app development? Or do you want to build a cross-platform or native app?
Remember that your decisions will rely on various aspects. Native apps have the benefit of features of the device and platform to the complete level. Ultimately, they offer superior user experience for a particular platform.
Consider a Targeted Audience
It is very important to consider the targeted audience before creating a messaging app. Is your app user-centric or business-centric? Depending on the audience, the features may vary. It will also assist you in eliminating needless elements and outline the scope of instant message application development.
For example, any business messaging app may need emerging technologies like AI or Chatbotsto connect with different business stakeholders. In contrast, user-centric applications may not need cutting-edge features from the start.
MVP
MVP or Minimum viable product is a first-cut version of the app having important features. Without all the clutters, this version consists of key features only with no extra features, the room of messaging app alters in the future iterations. Any MVP can offer the developers a precise estimation of the definite timelines.
However, an MVP could be a complicated proposition; in case you make a simple version of the MVP, it could not add any value. Nevertheless, today's tech-savvy users require all the features in the latest apps. This is important for creating a competitive benefit. Remember, the objective of MVP is providing value to the users whereas minimizing the development costs.
Fast-Paced Development
Once you decide the benefits and features, it's time to use instant messaging app development. In case, you are not tech-savvy, then you can employ a mobile app developer or make a partnership with a professional mobile app development It's very important to hire professional developers that can convert strategic thoughts into mobile applications.
Research plays an important role in recognizing the development corporation to connect with. It's not a difficult task as research makes that easier to have a development partner.
 Characteristics of Instant Messaging Applications
If you have plans to create instant messaging applications like Whatsapp then go through these exhaustive features:
Authorization
Audio or Video Call
Challenges and Roadblocks
Channels and Groups
Chatbots
Contacts
Encryption
Group Audio or Video Chat
Instant Messaging
Location Tracking
Message Scheduling
Multimedia and Document Sharing
Notification
Challenges Faced
The growth of messaging apps is exponential, although, there are many roadblocks before these platforms for reaching their highest potential. Let's go through these challenges:
Amongst the key problems available in the short devotion span of the users. Seeing the present scenario, the developers have a daunting task as there are problems of abundance. To make a deep impact on the users' minds, it is important to create engaging apps. One component, which can be helpful is areal onboarding experience and highly appropriate and custom-made experience.
Amongst the key tasks of messaging apps is safety. Nevertheless, there are many confidential user details. It is very important to make the safety as a part of app development procedure from the start as security is most important so the concentration should be on the encryption. With the present situation, encryption is the prime consideration of a lot of users and organizations.
Absence of Interoperability
Messaging apps are highly disjointed with different apps as well as lacking ubiquity. So, it's hard to install different messaging apps, finding identity within the apps as well as send invitations for a chat and waiting for the approval before chatting.
Conclusion
There are numerous messaging apps for consumers and businesses. It is very important to make sure safety and user commitment levels. There are prompt messaging apps for iOS or Android, and web, which provide superior functionalities with quick turnaround time. If you are looking for the professional iOS app development or Android app development services, then you can contact Brevity Software to get the best results!