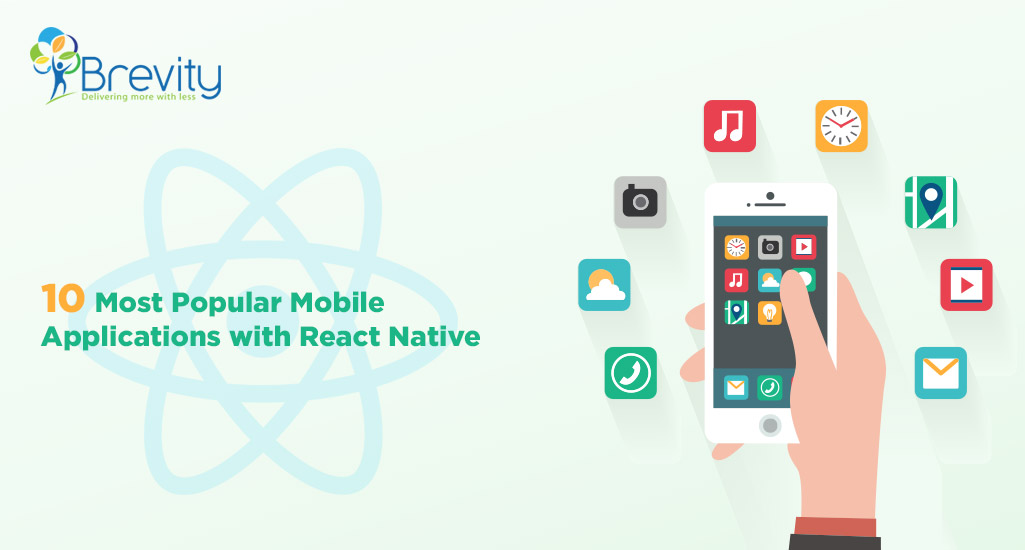 The advancement of React Native is quite mesmerizing. Started with an internal Hackathon project of Facebook in 2013, it has become amongst the trending frameworks of iOS and Android mobile application development. In2015, Facebook has announced the accessibility of React Native using Github, and today, the developers are using this modern technology to its full potential.
With the ever-increasing popularity of the React Native apps, we can observe many amazing and wonderful apps in the app store, created with this technology. Today, the React Native app is an ideal option for mobile app development. Let's go through which are the 10 most popular mobile applications with React Native:
Facebook Ads Manager
The Facebook Ads Manager is a first complete React Native and cross-platform app created by Facebook. This Javascript framework flawlessly handles the alterations in date formats, ad formats, time zones currencies, etc. It comes with a cleat interface, instinctive UI/UX, and easy navigation, which makes sure to provide a wonderful user experience. It comes with flawless transitions and animations,
AirBnB
One more popular app which is created using React Native technology is AirBnB. As per an AirBnB software engineer, around 60 members are working on this technology every day in the development team. Using React, creating reusable codes is possible and it is very easy to refactor that as well.
Bloomberg
Bloomberg app offers global finance and business news to its users. Before Bloomberg had adopted the React Native for mobile app development, they had spent a significant amount of time in developing as well as updating different versions of Android and iOS apps individually. After comprehensive testing of the created prototype with React Native, this technology was approved for real-time cross-app development updates.
UberEats
Though React Native has a small role to play in UberEars app, still it adds a mesmerizing experience in terms of UX and UI. This app has a dashboard for restaurants with different functions like push notifications and sound notifications. As their team is well-experienced with React, creating native apps with React Native proved to be an intelligent and effective solution.
Gyroscope
Gyroscope incorporates with the HealthKit as well as allows its users to experience the complete life story. All the users could track the heart rate, steps, activities like productivity, meditation, weight loss, etc. The whole data is shown in two easy views: Simple as well as Cards mode. To track all the data, a daily, weekly, or monthly report could be received, which helps in defining the next steps in healthcare development.
Myntra
Myntra represents how an online shopping website on mobile should look like. From a seamless look & feel to the best user experience, this app makes mobile shopping convenient. With a lovely presentation of profiles, catalogues, and order placements, React Native is certainly providing a wonderful UI/UX to the mobile apps.
Instagram
Moving a current app to the new technology is certainly a big challenge. As the Instagram app comes with a very easy UI, accepting a new technology was fairly easy for them. The key effect, which React Native had brought to this app was stress-free maintenance for both the platforms.
Discord
Discord is a free chat and voice app for gamers. It allows chatting within your team, checking accessibility status, catching text conversations, etc. Their apps share about 98% of the codes that is a wonderful example of how React can assist in native apps and cross-app development.
Townske
Townske app is a travelling guide, which connects the tourists or visitors with locals to get the list of favourite places. They have already used the ReactJS for the frontend web app development, which has convinced them to utilize the framework for web development also. It has provided speed in deployment, development, as well as code-sharing facility.
Discovery VR
Discovery VR provides adventure on an app using 360 videos or VR. This app also provides élite content from different shows like Shark Week, Deadliest Catch, etc. The app UI is written in the React Native as well as provides a smooth VR experience to its users.
Want to Create a React Native App?
The examples given above explain that React Native has great potential for mobile application development, with an idea, scale, and any kind of content. In case, you have any app idea, which this wonderful technology can make, then know more about our React Native apps development services. To know more about Brevity Software web development services, take a tour of our website as well as other posts.