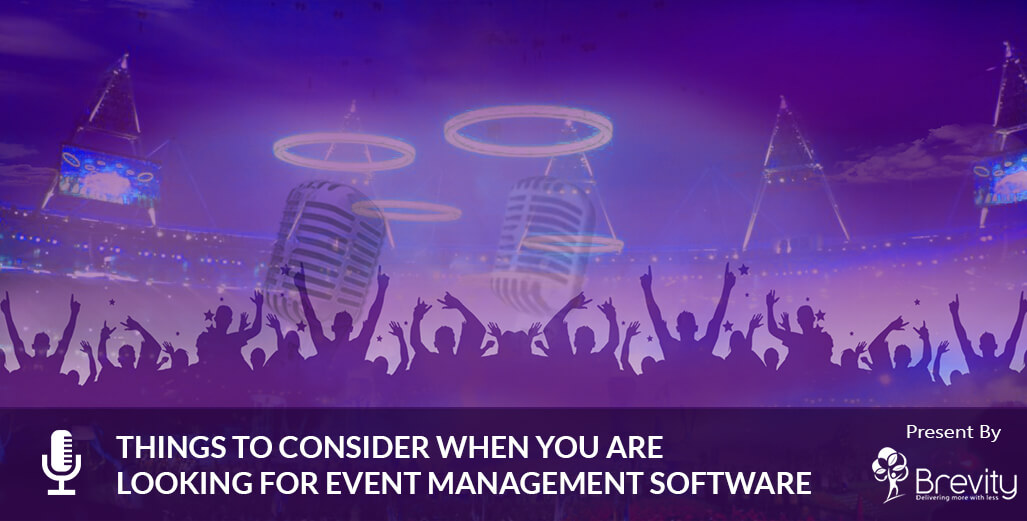 Duplicated information, large and inconvenient storage of Excel or Word documents, difficult updating of any information and untidy sorting of documents: these are few of the problems you must be facing if you are not using event management software already. Going ahead with an event without event management software can double your time and can consume more energy and money.
Having an event management software, helps you manage your piled up data in a proper manner, with directories to identify the order. This increases the efficiency of work. Imagine a scenario where one person is looking for a file in a large pile inside a room compared to a search bar tab that is always up to help.
But before starting to use the event management software, there are certain key aspects that you need to consider while negotiating terms with your event management software development company.
Multi-functionality:
A software must have all the functions of an event covered. There is no point in hiring people despite having a system that is supposed to take care of your event management. Think of an event registration and ticketing platform software, and imagine you had to ask someone to print the outputs! There has to be interconnectivity between all operations such as reporting, meetings management, venue directory, surveying, feedback, email synchronization and registration.
Cost cutting:
No need to hire people for data entry or registration queries. Further features must include push notifications and downloadable formats of information leaflets that also cut a good amount of cost.
Faster and secure payment:
An event management software development company should provide faster, easier and secured payment methods. It must accept all credit and debit cards, along with one-time password generation support as well as anti-theft security in-built. Moreover, the payment gateways should be standard.
Error reduction:
By allowing registrants to enter their data themselves, your software eliminates any possibility of data duplication or data errors. By keeping certain fields mandatory, you can ask your event attendees for their vital data like their contact details without being blunt on their faces.
Survey & feedback management:
Perhaps the most important and the most underrated aspect of any software provided by an event management software development Company. It must have an instant feedback system so that attendees can report problems they have during their visits and that can help you design your event in a better way in future. The feedback & survey forms should be really handy, maximum a couple of clicks away from any page. Attendees do not like to dig in to get in touch with the authorities.
Communication:
The platform should allow attendees to contact concerned persons at their convenience. It should not restrict the attendees to have contact details about the person they wish to interact with. Modern day developers offer one-touch communication directly to their social networking profiles, email accounts or even text messages without exposing all of these above-mentioned details on the event management software. Along with this communication, a software must let the attendee communicate with a sitemap advisor that can help them to know how exactly the registration or ticketing process works.
So, if you are looking for a company who can develop an event management software for event management business, then your search ends here. We are an event management software development company in India & the UK. Contact us to get your quote now!