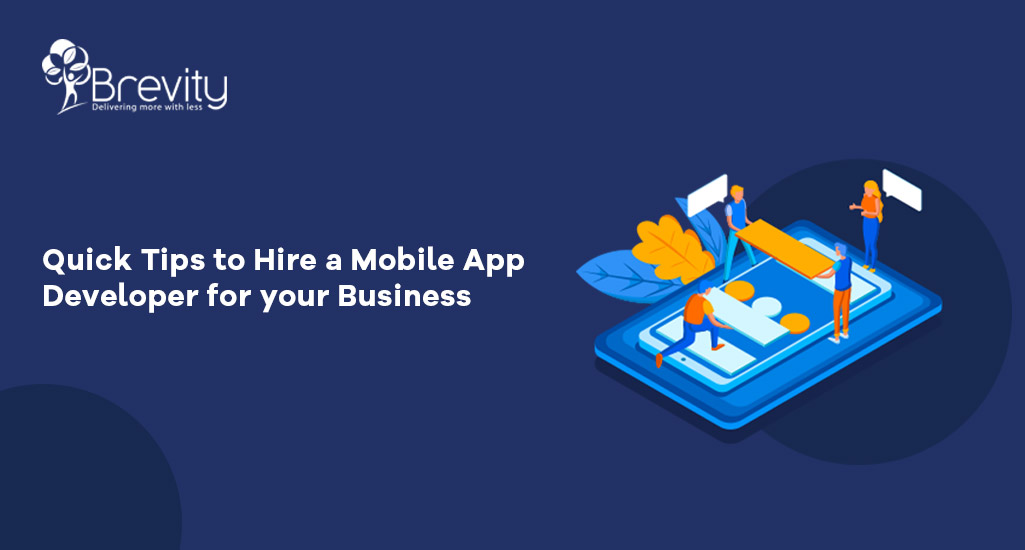 Overview
Do you want to launch a mobile app for your business? With a quick spread of smarter devices, mobile app development is increasing at a wonderful pace. If you already have an app concept and searching for mobile app developers to fill life in the idea, it is very important to hire a mobile app developer with the correct skillsets and technical expertise.
Therefore, when you imagine a million-dollar concept for a wonderful app, which will provide you with tons of cash or glory, it is very important to study that concept carefully. Therefore, the next step might probably type to hire a mobile app developer.
Some Statistics to Show Impact of Mobile App Development
By 2021, you will have around 7 billion mobile phone users globally.
By 2022, the app store customer spending is expected to increase by $157 billion (92 %) worldwide.
By 2022, the yearly mobile app downloads will reach around 258 billion. That's a 45 % growth from 178 billion app downloads in 2017.
Quick Tips to Hire Mobile App Developer for Building Apps for Your Business
Before you initiate your search, let's go through the main tips you should follow:
Know the Fundamentals
It is very important to know the types of programming languages for building a mobile app. You could decide the platforms on studying the likings of your targeted audience and targeted platforms for building an app. You need to confirm the rates as well as how much this would cost to hire a mobile app developer. Also, find all possible user types of your mobile app.
Check Portfolio
If you want to hire a mobile app development company, it is important to check the portfolio of mobile apps. A developer needs to be an expert and should be able to offer the portfolio before work. Don't hesitate in asking for samples. The same relates to your business – hiring a developer that understands the technical side and business logic.
Communication and Relationship
Don't hire developers as per the technical skills. Search developer that aligns with the business goals and requirements. You'll need to contact the developer for building an association with each other for getting your app working. For example, cultural or language barriers in the way as obstacles.
Understand Developing Terms
Don't make payment and fees term the lone criteria of hiring a developer. Next, don't choose the cheapest alternative. Idealistically low prices indicate cutting corners while coming to quality. You don't need to manage the app infected with technical glitches or bugs. It is important to decode any additional costs, hidden fees, or overtimes, before starting the project as nobody wants surprises with costs.
iOS Developers for Hire
Thinking about the quickly increasing user's base of iPhone apps, demands for iPhone app developers is very high and could be an expensive situation compared to the industry's average. In this scenario, hiring an iPad or iOS developers is what you need to do if your apps are mostly or completely made for Apple's market. You should look for the candidates in particular communities:
Ask what components and libraries would use for building your app
Observe online activity
Review Twitter and blog posts for sharing code contributions
Android Developers for Hire
The same principles apply with the Android application developers for hire. Though, there is a necessary difference when comes to particulars about the Android app developers. Initially, Android apps are depending on Java. Therefore, it is vital to discover skills in the programming language. Good bases of the Android open-source libraries and ecosystem is very important.
Background in the Java Native interface
The capability of handling different Android APIs and versions
Understanding of publishing apps to Google Play as well as app promotions
Wrapping Up
Without a doubt, mobiles that will stay for long. This is about time for the business to become a part of that? The reality has made a stronger talent group of app developers that helps you to develop customized mobile apps despite industries and domains.