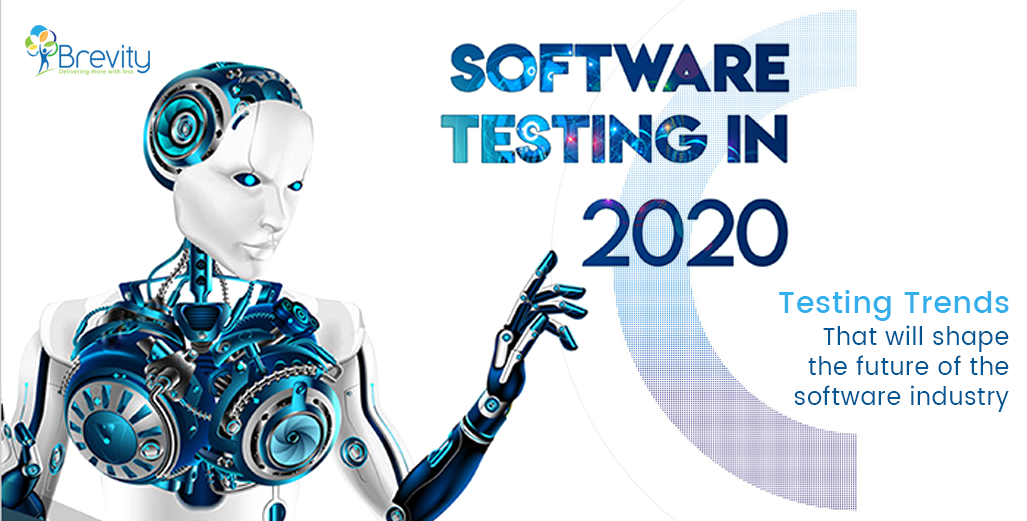 Overview
In the past few years, noticeable advancements have taken place in the software testing sector. A lot of new technologies have entered software testing along with the latest trends in the IT industry. With the new technologies, new updates are coming in software design, testing, delivery, and development. The primary objective is to optimize costs.
In the process of cost optimization, some factors like reliability and quality are given utmost importance. It helps decrease the errors in software application, enhance the security and performance of the application.
Latest testing trends also contribute a lot to the software testing and quality assurance. Hence, industries are ready to increase their budgets for software testing.
Let us go through the latest trends in 2020 transforming the software testing
Artificial Intelligence
Software testing is a calculated method to monitor any application under specific conditions. The testers can easily identify the risks associated with software implementation.
On the other hand, testing is slowly shifting to higher automation. It helps to attain optimum accuracy and precision in digital transformation.
To make any application reliable, software experts are moving towards Artificial Intelligence (AI). This indicates that rather than engaging in manual testing we are ready to create an environment where machines will be taking over human intervention.
IaC (Infrastructure as Code)
The management of IT infrastructure is changing with the introduction of next-generation technologies.
The implementation of cloud infrastructure and virtualization on a large scale has moved the congestion from assigning servers to the process of configuring them.
Earlier the process of assigning a server was quite challenging as it used to take anywhere from a few weeks to months. Now, the same process takes only 1 to 2 minutes.
Scriptless Test Automation
The technology has seen a lot of transitions in the past few years. Similar changes are encountered in the field of software testing too. Test Automation emerged to support faster and high-quality software releases.
Automation is gaining popularity these days as it simplifies the tedious efforts required for testing. It also speeds up the process of software testing.
To make most of the test automation, 'Scriptless Test Automation' is discovered. This technology helps business users as well as the testers to automate different test cases. In such cases, they don't need to worry about coding.  Indeed a perfect way to get quick results and reduce the time spent in understanding the code.
RPA (Robotic Process Automation)
The latest evolving technologies that are bringing a revolution in almost all industries are:
Artificial intelligence (AI)
Cognitive computing
Internet of Things (IoT)
Machine learning
Some of the examples of implementation of these technologies are self-driven cars.
The improvements brought in AI and software laid the path for Robotic Process Automation.  Yes, it is the latest technology that is powerful enough to re-create the process management structure for any business.
PTaaS (Pen-Testing-as-a-Service)
PTaaS is about a constant cycle of testing and redressing. It says that a program for management and testing needs to be performed continuously. It helps fight the changes that occur in the security stance of any firm.
Wrapping Up
If you are into a business or working in an IT industry, make sure you follow the latest software testing trends to aid effective infrastructure management. For all software-related service requirements, you can contact Brevity Software.