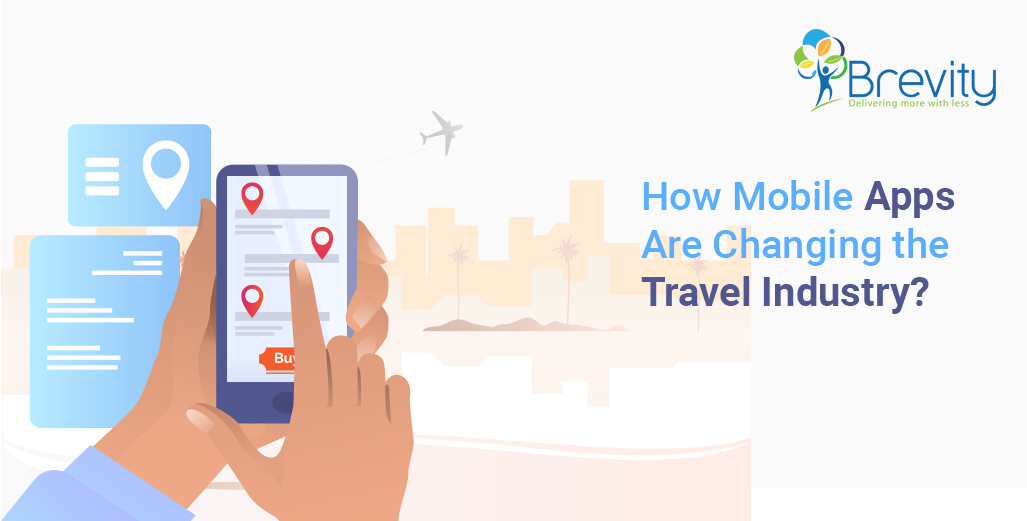 Overview
Technology has brought in massive changes in almost all industries. The travel industry is one of them where technology has made it easier for travellers to plan their tours online.
Gradually, people are moving towards mobile apps to book their travel journey. Mobile apps development have not just helped users get a better travel experience, but also helped tourism companies significantly in increasing their business.
Let us look at how travel apps are changing the travel industry:
The Emergence of Technical Gadgets
With the emergence of technical gadgets like smartphones, tablets, etc. the number of people using travel apps is increasing. Travel apps provide an effective and easy way to meet travel needs.
Mobile Apps Enhance the Travel Experience
Many users utilize travel apps for:
– Find Details of a Particular Destination
– Food Outlets
– Hotel Booking
– Know About the Local Attractions
– Online Ticket Booking
– Search Reviews For a Destination
Users can also view the image of a place or an event to get a fair idea about the place they are planning to visit.
Mobile Apps is an Effective Marketing Tool
The travel companies benefit through apps as they can improve their online presence.  The travel companies who, use mobile apps can reach out to thousands and thousands of users in just a single click. This helps them stay ahead in the competition.
Mobile Apps Help Increase Client Network and Nurture Client Reliability
The companies can easily attract new customers through apps. They can offer promotional discounts, discounts for the first time users, economical holiday packages, seasonal discounts etc. The companies also offer loyalty programs with discounts for their privileged customers on their next bookings. This helps them gain profits through more visits from the customers.
Mobile Can Be Accessed Directly Anytime and Anywhere
The travel companies can stay connected with the users while they are travelling or post-travel.
The companies can identify the needs, interests, and expectations of the users. The mobile apps help travel companies check the browsing history of the users to understand their customers better. Based on the interest of the user, the company can also create a tailor-made holiday package for every customer relevant to their needs and budget.
All these things help companies create marketing campaigns for the future. The most significant feature that most travel apps integrate into their apps is the customer feedback/suggestion section.
No Paperwork and Seamless Transactions Decrease the PR Cost
There is no need to do paperwork when you have a mobile app. You can maintain soft copies of the invoice, tickets, travel brochures, hotel booking documents, etc. It directly cuts down labour and resource expenses.
Mobile Apps are Portable and Accessible
Travel apps can be easily connected to location activated services, for example, GPS, Google maps, etc. This helps guide you through the locations you are not familiar with.
So, you don't need to carry any heavy maps or guidebooks.
Conclusion
Travel apps are indeed the most important app you should have to get a scalable travel business or plan tours. You want to stay ahead in the competition and mobile apps development help you do so. To know more about this, you can contact Brevity Software.