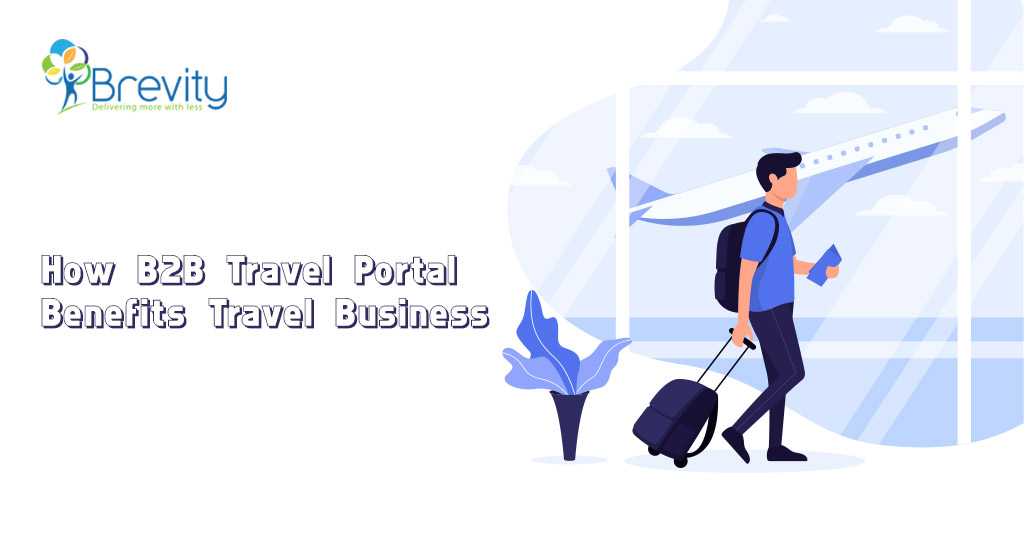 Overview
In today's competitive world, every travel company desires to get more profits from the business. B2B travel portals are the most important as well as popular tools for travel agencies and travel agents.
B2B consists of web-based solutions that help you create new business associations between various companies worldwide. It involves a lot of businesses that help in amazing business growth and superior relationships. In Traveling Business, B2B is a vital module.
Travel data, bookings, as well as travel-related data, help in offering travelling businesses and travel company resources. Travelling portals fetch data from it gives users the cheapest tariffs and the finest possible services, something that travellers want continually.
Travellers favour a travel app that can offer all the data under one roof. Despite that, the idea of add-on features adds additional value to a travel agency software when you can fulfil nearly all the requirements of a traveller. The idea of adding features like an ATM locator, currency converter, weather forecast, etc. helps a traveller to a great extent and also brings in more demand for your travel agency.
The secret about any successful application assists in creating a client-customer relationship and also helps in offering the services that customer wants to get while travelling. Just think about an application, very powerful, which you can for travelling data you need from this app itself.
To get a well-organized application, you would need to hire the finest travel booking app development company, which knows your requirements. You can hire a company, which creates an application from the scratch like designing, developing as well as arranging the applications for that to look very informative and attractive.
Effectual services and product utilization is possible through user statistics reports and easy reservation or booking of properties, hotels, flights, car rental, and tour packages for the customers. B2B travelling portal is a usual place to get whole reservation activities with all the reservations that could be done through a single login. You can easily perform cancellation of the previous reservations done. You can increase business online as well as achieve better exposure that results in better revenue.
Some of the leading travel portals include MakeMyTrip, Expedia, Booking.com, Tickitbookit, Thomas Cook, ClearTrip, EaseMyTrip, TravelGuru, and Ticketgoose.
It doesn't matter what type of business you are associated with the perception of the B2B portal has helped in the growth as well as superior relationships. Travelling businesses have seen the majority of its advantages as many travel-associated businesses establish the B2B marketplace. Here, B2B means business-to-business marketing that is an efficient portal to help this concept. It further assists in establishing the new links as well as bringing new sources.
With B2B Travel Portal Development services, you would need various abilities at various stages to deal with any obstacles faced in away. Let's go through some advantages of an online travel portal:
From walking to the travel office as well as waiting for the travel agents to clarify the whole holiday packages look like a hassle for every customer. Because of smartphone users, this job has been condensed from hours to only a few clicks.
Customers can easily have real-time access to prices of flights, hotels, rental services as well as even the whole holiday package.
Correspondingly, a travelling business can have real-time access for the user's volume that is booking in the peak as well as non-peak seasons that help in offering superior business analysis.
A travel app can provide customers with an option to chat where they can write any queries regarding the travel web application. The travel portal helps you provide an immediate solution for any travel problems. Customers may also ask for more data on any particular travelling and more.
Travelling agency portal assists in saving the cost and time for the business by reducing physical setups and manpower as well as bringing more of the whole business on the user's phone. As the travelling portal has come into existence, this has helped in providing cost-effective business solutions.
Wrapping Up
The thought of B2B trading is very effective for the travel businesses as well as agencies that include web-based solutions as well as mobile application solutions for jobs, which help in making new business associations between various companies as well as eases services for the clients.
Brevity provides professional B2B travel portal services for all your travel requirements. You can reach us anytime if you want to know more about this.