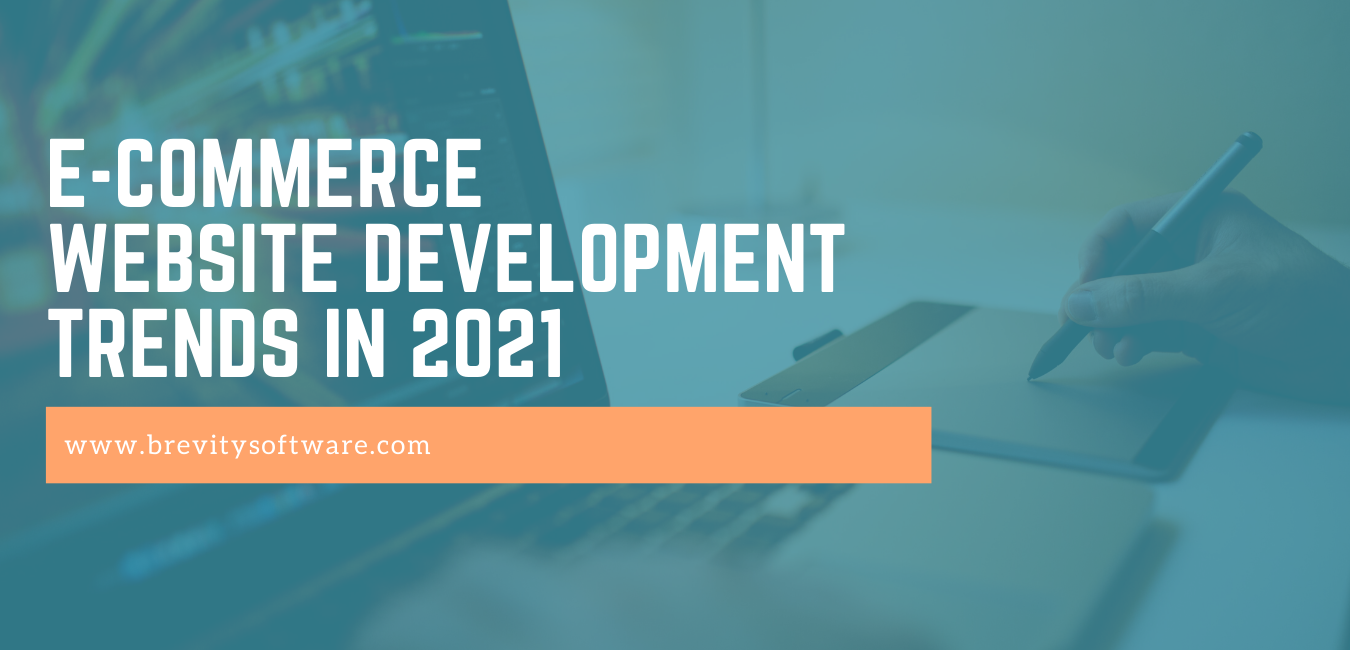 In the last few years, industry like e-commerce has achieved wonderful growth across the globe. The sales of retail e-commerce had reached $3.53 trillion globally in 2019 and it is expected to reach $4.92 trillion in the year 2021. This tells the entire story about the success of an e-commerce business worldwide. This tempting industry growth is luring different sellers to set up e-stores for selling online. Therefore, e-commerce website development services are booming across the globe.
Furthermore, if you wish to make an e-commerce site then you would wish to get it created with the newest market trends. As 2021 is coming up, and different e-commerce development trends, which would rule, have begun to compress. So, let's go through the best e-commerce website development in 2021.
Voice Commerce
The users of smart speakers would rise to 18% by the year 2021. This tells about the increasing popularity of smart speakers as well as provides hints on the rise of voice commerce across the globe. The new way of shopping would also set trends in 2021 as well as smart speakers would be the ticket for online shopping within the near future. Therefore, when you want to make an online store, you should think about voice commerce in website development in India to get a better ROI.
You can prepare an e-commerce site for voice search:
·

       

Add newer skills to Amazon Alexa and Google Assistants.
·

       

Make sure an easy flow to purchase products using voice search.
·

       

Offer voice-based navigation for your website or app.
·

       

Optimize your content to look in the voice queries.
AR and VR
Today, the majority of people across the world are needed with VR (Virtual Reality) and AR (Augmented Reality) technologies. The development of both technologies has transformed different industries. And VR or AR technology is also a boon for the e-commerce industry. A downside with online shopping, which people increase is the incapability of seeing products. VR and AR technologies are dealing as bridges for removing hurdles in online shopping.
Using AR technology, the shoppers can picture products in the real world, which allows them in understanding if the products meet their demands. In contrast, virtual reality associates the actual world with a virtual world offering a real experience. Using VR technology, online stores could provide in-store experiences and offer greater information to assist customers in making the best decisions. The usage of AR or VR is an outstanding trend for e-commerce, which will rule 2021 also.
Social Commerce
It is another important-commerce trend, which you cannot ignore to have higher advantages from an e-commerce website. These days, shoppers have integrated experience with social media websites, which provide them with the opportunities to get the finest deals. With the increasing intensity of online ads about social media websites, people could understand about the products more suitably on different platforms as well as follow the respective links for buying the required products.
In the year 2021, social commerce would be amongst the best e-commerce marketing trends, which will have effects on website development in India. Therefore, social media integration would be a wise step towards the development of different-commerce websites.
Omnichannel Selling
The concept of Omnichannel selling has become very important for online businesses because nowadays, shopping is not a particular channel. These days, people can purchase products on eBay, Amazon, Facebook, and different online platforms. So, choosing multichannel selling has been a new normal in the e-commerce business. This is the main trend, which you need to think about in the e-commerce business strategy. Here area few ways to improve your omnichannel experience:
·

       

Enhance the website for mobiles and try to invest in the Progressive Web Apps if your budget allows.
·

       

In case, you consider e-commerce development, you need to keep an omnichannel characteristic in mind.
·

       

Offer custom-made customer experience.
·

       

Use tools including SAP Commerce Cloud for providing a custom-made experience.
E-Commerce and AI
AI or Artificial Intelligence has already got used in e-commerce for smart product recommendations. Furthermore, technology is taking some pace in many years with the evolution of superior algorithms. This is a predominant trend for e-commerce development in 2020 and it will come as a key e-commerce development trend in 2021 also.
Using AI, e-commerce sites can provide smoother product recommendations as well as improve the customer's experience. AI would assist-commerce businesses in analyzing trends together with the sales channels as well as buyer's behaviour to get the best price, time, and place for listing their products. Therefore, it will increase sales as well as business marketing efforts.
Mobile Shopping
With the increasing faith in online shopping, the buyers are now feeling happy to shop online through mobile devices. Total mobile device users have increased severely in the last few years, which has resulted in the mobile leading world. Today, no businesses can ignore mobile optimization while comes to web development in e-commerce because of the increasing supremacy of mobiles.
Making mobile-optimized sites has been among the newest trends in 2020 and it will continue in 2021. You can hire developers to create an e-commerce site that provides a lovely experience on both mobiles and desktops as well as has become important to stay reasonable and create substantial revenues.
PWA
Amongst the main trends, which have become extremely popular in this eCommerce business is the usage of Progressive Web Apps or PWA. Online businesses are always searching for ways of improving their sales as well as improve the customer's experience in online stores. PWA is the finest way of meeting both of the ends. Rather than developing as well as launching the expensive native mobile apps, the e-commerce businesses can exploit PWAs to offer a superior mobile experience.
Conclusion
Online shopping has reached new heights as buyers are feeling happy with an online purchase. You can hire developers to create an innovative online store and begin selling online. Through selling online, you can easily take businesses to new heights as well as harness the future of e-commerce sites for maximizing revenue from retail businesses.