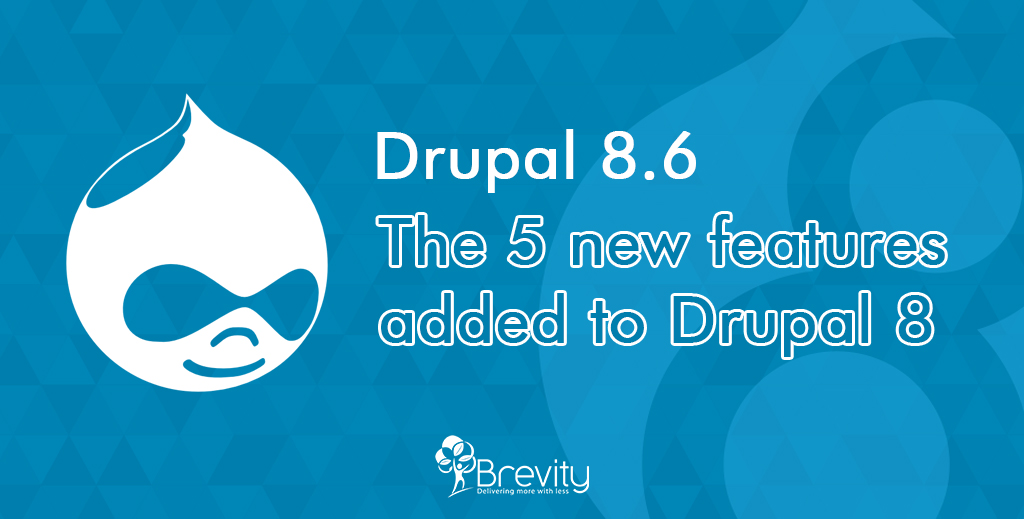 The Drupal community has released the major update to Drupal 8 – Drupal 8.6. It is one of the most significant updates to Drupal 8 so far. From easier installation to more stable upgrades for the technical teams, to improved user experience for marketing and content editor teams – Drupal 8.6 promises to focus on enhancing the user experience. It provides significant improvements over all the past versions of Drupal and this is the main reason why the Drupal users community were eagerly waiting for this latest version.
Along with the new features, the users (as with any major update) will also see some overall fixes and testing improvements.
So what's new in Drupal 8.6?
1. Media Editing and Management
To enhance the experience of content publishers and content marketers team performance, a new media library has been added as a core feature in this update. This media library can be customized as per the needs of content editor and publisher.
The two major benefits of the new media library are:
High Efficiency: All the existing media can be saved and browsed using an integrated widget in the new media library.
Media Embedding made easy: It provides a built-in stable support for embedding remote media especially youtube and Vimeo video content.
2. Workspaces Module
The current content moderation functionality is useful when you need to move individual blocks of content through an editing and approval workflow. As a result, staging multiple content changes at one time became one of the most requested improvements of the Drupal community.
This improvement has been addressed in the form of an experimental workspace module in Drupal 8.6. The workspace module allows the user to define workspaces and deploy multiple content items in between them in a smooth manner.
The module is still in the experimental stage but it will prove to be a major update especially for the websites that need to review and publish a large amount of content changes at the same time.
3. Layout Builder module
The layout capabilities have improved to a great extent in Drupal 8.6 with this tool. It is one of the most awaited advancement for the site builders as it enhances the site building experience and authoring capabilities.
This tool provides drag and drop interface for creating layouts, which can be applied to both – overall sections of the site and overridden on individual pages.
This experimental module allows the user to create dynamic, custom layouts and also add unique content to a specific layout.
4. Meeting Evaluators needs
Drupal has introduced a smoother installation by offering a new demo and theme with the installer.
Umami Food Magazine is the best and modern demonstration of the most powerful capabilities of Drupal using an imaginary food website. Sample users and magazine editors are created to demonstrate the different aspects of the content management interface.
This latest update has improved the download experience and documentation.
5.Migration
Migrating your website from Drupal 6 or 7 to Drupal 8 has become easier as all the migration modules are stable.
As per this release, both Migrate Drupal and Migrate Drupal UI modules provides solutions to update older sites. This means that you can migrate your monolingual Drupal 6 or 7 site to Drupal 8 with the help of a built-in user interface. Multilingual migrations are still experimental and are now wrapped in the Migrate Drupal Multilingual module.
This update was the most awaited by the content editors and developers. It is by far one of the best updates to Drupal 8.
Let us know what do you think of this new update.
Want your website developed in Drupal? Hire our Drupal developers as per your convenience on a part-time or full-time basis for your project. Our developers can design and consolidate customized Drupal web development solutions.