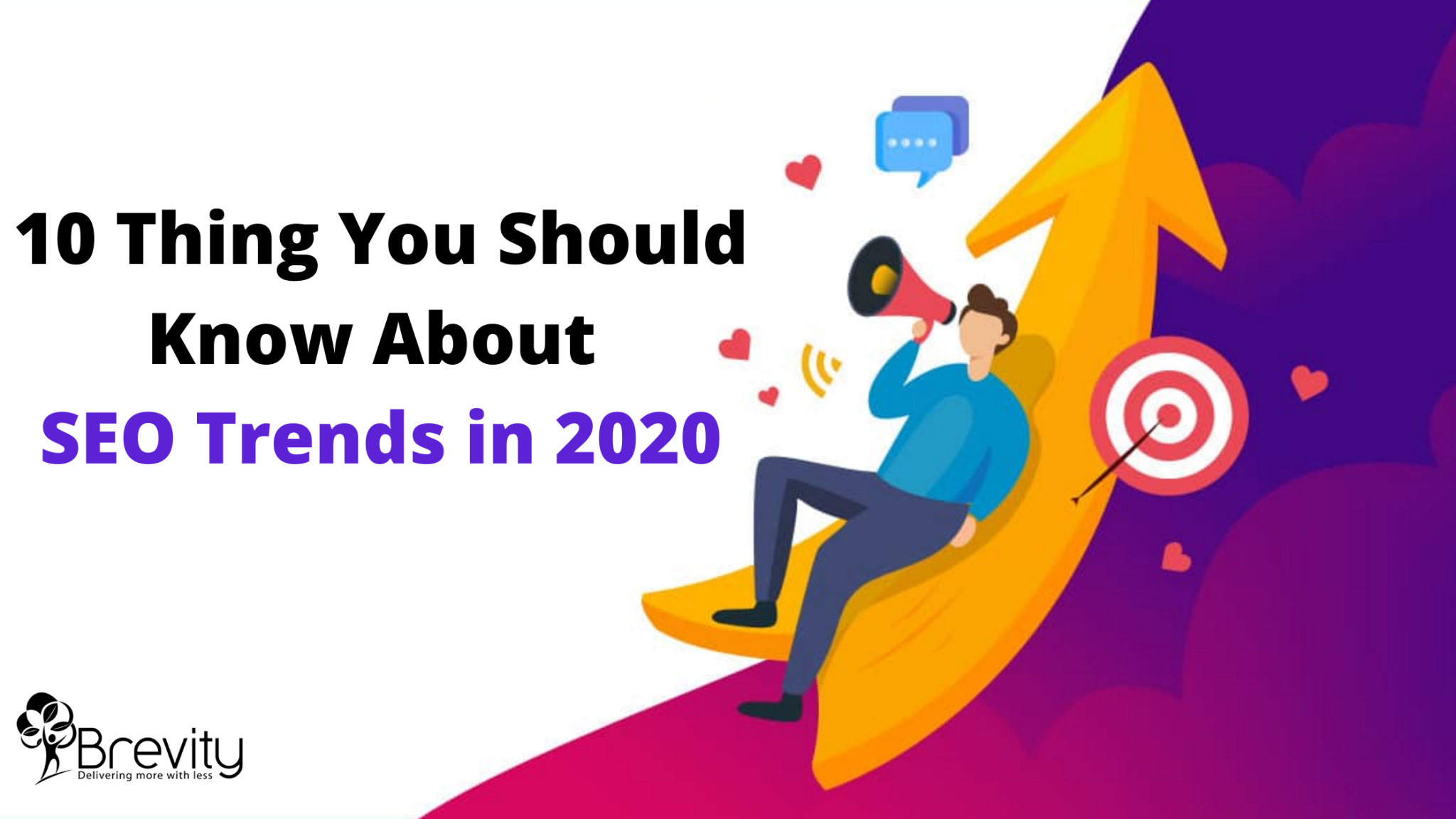 Introduction
Online competition is continuously increasing and newly launched websites, it's time to think about digital marketing services, content marketing strategies, and SEO services. Websites have to meet particular requirements given by different search engines including Google, and that's where SEO strategies are very important.
You must understand what SEO trends is on the perspective so that you could update the website accordingly as well as make sure that more customers and prospects discover you in search engine results. So, let's go through the 10 things you should about SEO Trends 2020.
Snippets Give More Search Clicks
Google has changed in recent years to provide a superior user search experience using Featured Snippets. Normally, Featured Snippets appear before the number #1 organic results, usually known as "Position 0."These Featured Snippets provide a wonderful opportunity to the content creators as it provides you with the capability to produce more organic traffic although you're not at the number #1 position.
Leverage Influencers for SEO
Hiring an influencer could help you increase the content reach as well as generate more traffic for your site. They could also help you create value backlinks and backlinks are amongst the most significant factors, which Google utilizes while evaluating the web page's rankings. In case, you are investing in influencer marketing, then you will get improved brand awareness as well as produce leads and boost the search engine rankings.
Secure Websites Are a Must
Google wishes to provide its users' secured browsing experience, therefore those, which implement HTTPS might get a slight SEO boost. If you want to collect personal data from the users on a website using a web form, you have the responsibility of protecting their privacy. So, it is very important to make sure that their data gets protected for the time being they are on that page.
Voice Search Optimization
Voice searches can affect SEO immensely as it's about asking the questions using voice rather than entering the search queries. Consequently, the terms might become more targeted and conversational. While using the voice searches, a search engine needs to do sample work to have the relevant data, which a user is searching for and creating short keywords isn't important anymore. Do you want to re-create a digital marketing strategy including voice search? Then contact Brevity Software today!
Mobile UX Affects Your Rankings
A site doesn't have its mobile version might lose most of the users in the future as creating mobile webpages is an emergent trend that will become more popular during the year 2020. Mainly as more people use smartphones across the globe, more mobile towers are created to offer superior connectivity. These pages need to get optimized for mobile devices if you want to defeat your competitors. Keep in mind that having a better Google mobile pages index, the pages will be more prominent.
Maximum Use of Videos
The voice searches have become more popular and videos online are also rising. Studies from Google, as well as other groups, indicate that 6 out of every 10 people prefer to watch online videos compared to television. In different ways, it looks that YouTube has become a new TV. For reaching more people through videos you require to optimize that for the search users. For doing that, use suitable keywords in the headline and description of your video that will guarantee that your video reaches the right audience that is interested in the subject.
High-Quality Content Become Most Important
Producing high-quality content is an important element of operational SEO tactics. Users need content, which is helpful, relevant, and timely and that is how Google supposes to reward providing higher rankings in search engines. People use search engines to ask questions and web pages need to provide answers. Content has to be well-researched as well as follow a rational structure, which makes that easier to read and navigate.
Importance of Content-Length
Studies show that pages having more than 2,000 words generally get more readers than the pages having lesser words. However, more word count isn't enough. The content needs to be rich and comprehensive enough to answer different questions that users can able to answer closely-related questions. Besides that, the more time a user spends on the web pages, more probably the Google will provide that page with extra organic traffic. Preferably, you need to publish high-quality content constantly so that the website always stays active as well as fresh in the eyes of Google's ranking algorithm.
Importance of Artificial Intelligence
AI or Artificial intelligence is amongst the most significant technologies today and getting used in the wide range of industries for creating unique and personalized customer experiences. Companies like Google utilizes artificial Intelligence for delivering superior search results for its users. AI ​​mechanically classifies the web pages as well as determines the rankings having good precision. It is a reality as companies like Google apply these technologies immediately.
Search Engines Use
Presently, Google is measured as the finest internet search engine accessible and they are continuously updating their platform for improving the user experiences. However, are there any search engines, which compete with Google? Stages like Amazon need you to optimize the content depending on the standards, together with small search engines including being, YouTube, and DuckDuckGo. Therefore, before posting any content on the website, make sure that you can get good ratings on other search-related platforms.
Conclusion
SEO is extremely important for businesses despite the industry. Even though this doesn't mean only keyword use, it also includes optimizing the user's content. If you're familiar with all the SEO trends, then it's time to double that so that you can produce more traffic using Google. However, if you are still having any questions or need help with SEO services, then talk to our Brevity Software SEO experts now!