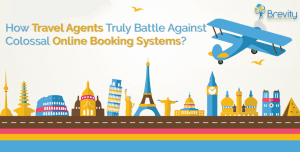 In the contemporary world, travel is so huge and widespread business that keeps on growing briskly and making more golden opportunities. In this scenario, a travel agent needs to focus more on potential factors to rise in this competitive market by providing customized tour packages and great experiences than never before. Accordingly, it is more vital than ever before to stay aware of the most recent travel movements and comprehend the necessities of your customers even before they do. Travel Agents can do things that the web simply can not.
As a Travel Agent, you are not merely offer your holiday packages, you offer your skill and direction as well – from helping to choose the most suitable time of year to travel a specific region, to the best tourist centre in light of the individual's needs and budget. Perceive what you're incredible at – and make clients and prospective clients know about it. Regardless of whether it's a specialty kind of weekend you offer, or you go few extra miles to remove the burden from the booking procedure, you have to relay that message to your clients.
How would you catch everyone's eye?
Make customers feel how efficient you could be – All around!
When you recognize what separates you from your rivals, you have to convey that message out to the great number of potential clients as you can. Make maximum use of your website, client communication, online networking and to keep clients and potential clients mindful of the services you give. You can even utilize a travel mobile application development to broadcast to your clients about special deals or news.
In current competitive age, acquiring new customers while keeping up the ones you have as of now is like a battle. This sometimes leaves travel agents with less time to consider anything past reacting to customer demands. However, clever travel agents very well realize that to manage online travel booking systems to maintain long-term business development, some promotions — particularly online promotions, offers, staying in touch with customers via social media platforms etc is a basic piece of any strategy for success.
Determine To Help Your Customers
Nowadays, a great many people won't buy or book anything without checking feedback. Stay in touch with your clients and get some feedback about your services on your social media, on Google+, Facebook, Twitter, Instagram, Pinterest and LinkedIn pages. Favorable surveys are phenomenal for business, and you can fuse these into your showcasing technique. In the event, you happen to get any negative surveys – do not sweat! You can likewise utilize these to check whether there are territories you have to enhance, and after that let your clients realize that you have tuned into what they needed you to be.
Take A Hold On Latest Technologies
We continue going ahead about it – yet staying aware of the mobile drift is essentially imperative! Ensure your site is fully updated and mobile-friendly or your clients may be pushed towards your rivals.
Travel agents have to re-evaluate or add blogging to their online networking blend, as the numbers exhibiting effect are convincing. Travel agents or travel companies that blog acquire 55% more visitors. More significantly, 57% of all travel organizations have gained a client by their blog.
To abridge, giant organizations with broad advertising spending plans and a colossal online presence are difficult to rival if you are focusing on a similar piece of the overall industry as they may be.
Are you attempting to stay aware of the most recent technologies to help you enhance your service level and getting more profit by that?
It is when you can contact Brevity Software Solutions – an international travel portal development company in India which possess great involvement, expertise and experience in latest travel technologies and dependably keep updated themselves and provides effective and profit-making software solutions like consulting and development for all the facets of B2C & B2B travel portal development, travel API integration for hotel booking, travel packages, cruise booking, airline booking, car rental, bus booking, event, website design & development, mobile application development, travel insurance and more. We'd be glad to point you in the correct significance.
We feel you are happy to read this blog and found it informative and helpful.